Whether you put your decorations up as soon as you feel a chill in the air, or you're adamant that they can't go up until December 1st, there's always one song that's guaranteed to get you in the Christmas spirit. We asked everyone at edison365, what their favorite Christmas song is to help you create the ultimate Christmas playlist for your holiday season.
Wonderful Christmas Time – Paul McCartney (Will Dennis, Product Specialist)
"Not sure why this is my favorite, think it's just what my parents played whilst growing up!"
Jingle Bell Rock – Bobby Helms (Emer Walsh, Content Executive)
"It's just so fun, plus the Mean Girls Christmas Scene made it an instant classic!"
Driving home for Christmas - Chris Rea (Ellis Putnam, Campaign Executive)
"I have some great memories of driving home from university singing this song with friends."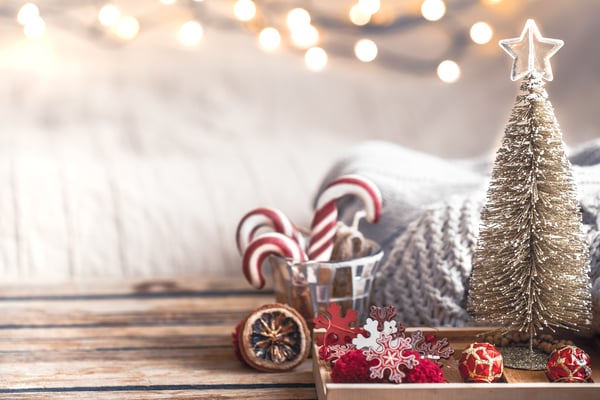 You're a mean one Mr Grinch – Thurl Ravenscroft (John glover, Product Developer)
"My wife married a Grinch – and I am oft to be heard saying 'hate hate hate LOATHE…'"
Happy Christmas – John Lennon (Elo Ozumba, Client Engagement Consultant)
"This is a favorite of mine because it was played every year of middle school right before we were all dismissed for the winter break"
Let it snow, let it snow, let it snow – Dean Martin (Tad Haas, Executive Vice President)
"Growing up in the upper Midwest (MN) we always wanted and expected snow."
All I want for Christmas – Mariah Carey (Paloma Armada Gamboa, Innovation & Client Engagement Executive)
"The minute I listen to that song Christmas starts for me. Since I've been a kid that song represents the beginning of my favourite holiday ever, Christmas."
Merry Christmas Everybody -Slade (Ivan Lloyd, Chief Executive Officer)
"It's a tough tie between the Pogues and Slade – Slade wins. Mainly due to the fact that every time I hear it I'm left chuckling with the memory of an ex employee's husband in fancy dress as Noddy Holder."
There you have it. The Ultimate Christmas Playlist created by all of us here at edison365. Make sure you stop by tomorrow to see what else is behind the Advent Calendar doors.