Like many organizations across the world, Santa's workshop has had to adapt its processes to overcome recent disruption. Toy production has had to slow dramatically to accommodate new elf and safety measures on the workshop floor, and this has put them behind schedule for the Christmas deliveries. Rudolph thinks he has a possible solution, but Santa is very hesitant to invest in any ideas unless he's sure they'll be able to realize all the benefits. So, what can Rudolph do?
Business cases are a necessary tool for any innovation project. They provide insight that is invaluable for the justification of a project. If Rudolph were to create one of these then Santa would have a clear understanding of the project timeline, the resources needed and the expected benefits. A business case would also help the elves who will be executing the project realize the benefits that Rudolph initially suggested.
A new sleigh would mean that less time is needed for delivery and the reindeer would need to stop less for carrots, giving the factory workers more time to create the presents. Ultimately, easing the whole process from end to end. With so many lists and blueprints on Santa's desk, if Rudolph builds his business case on an excel sheet or a printed template, the proposal is likely to get lost. Alongside this, it would be difficult to gain feedback from the other departments involved in the project.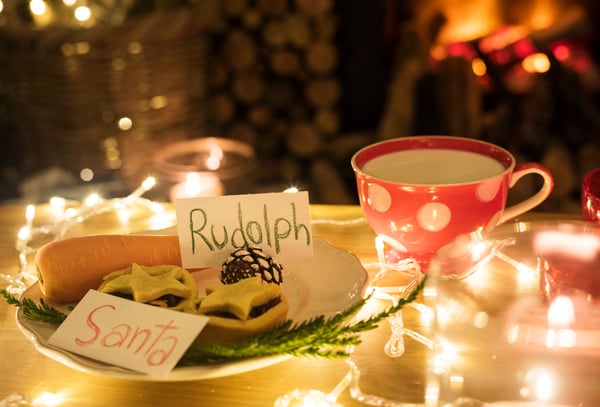 Using edison365businesscase, Rudolph can justify his idea, demonstrating the resources, time frame and expected benefits in a structured and transparent tool. With a standardized template, Rudolph can share all the necessary information that Santa, Mrs. Claus and the elves will need for approval in an easy to view format. There's no need to add to the growing pile of paper already cluttering Santa's desk.
Built for Microsoft 365, anyone in the workshop can see the business cases' progression, and Rudolph can easily send it to the other teams in the workshop for review. With integration into Teams and Yammer, they can collaborate on the development of the business case using the tools they're all familiar with. Once Rudolph has had his business case approved, he can easily transfer it to edison365projects to ensure a seamless delivery with all the benefits realized.
With the help of Rudolph and edison365businesscase, Santa made it around the world and back to the North Pole twice as fast, just as Rudolph had predicted.
You can find out more about Rudolph's favourite tool here