Hackathons are a fun way to crowdsource ideas to solve specific problems. While they're often associated with software development, many companies use them to solve other challenges too.
Like any event, organizing a successful hackathon takes time and patience. Here's our top advice for making yours a success.
What is a Hackathon?
At a hackathon, groups of people within a community or business come together, in teams, to either solve a specific problem or to innovate on a central theme. These events usually aim to create a proof of concept or working plan within a set time. Many hackathons include a competition element, with prizes at the end for the best ideas or presentations.
While hackathons have a reputation for focussing on programming, the concept can be applied to virtually any field.
If you'd like to know more about these events and what to expect when taking part, check out our blog on how hackathons work.
Types of Hackathons
There are roughly three types of hackathons:
Competition – often run by a community group, such as a team of coders, and set up as a networking event and healthy competition.

Corporate (or internal) hackathon – a hackathon run by an organization for its internal teams. These are often organized to develop new products or solve problems creatively.

Sponsored hackathons – hackathons hosted by an organization for external participants, normally run for promotional purposes, to recruit new talent or to problem-solve.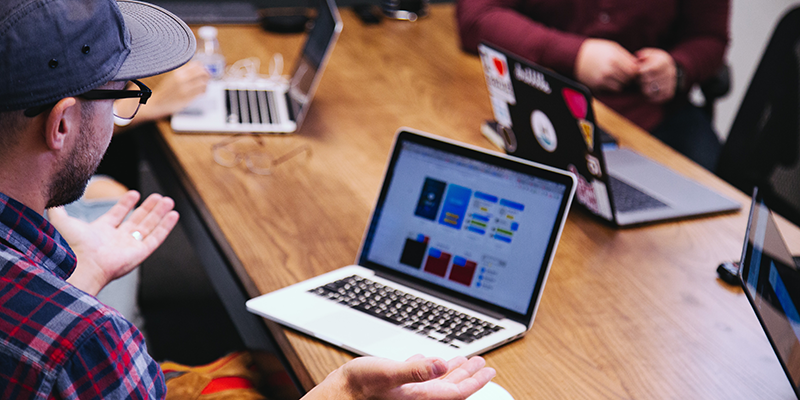 Why Run a Hackathon?
Hackathons can be a fantastic means of generating lots of ideas for solving a specific challenge, whether that's designing a new app or improving sustainability.
Organizing an internal hackathon for your business' employees enables them to explore their creativity and work in collaboration with their colleagues. This not only strengthens teams but improves engagement and gives a sense of achievement for those taking part. They also offer a chance for individuals to think outside the box and work on a project that isn't linked to their individual KPIs and day-to-day work.
For organizations who want to show their commitment to innovation, running a hackathon clearly shows that ideas are central to their culture. A sponsored hackathon can also serve as a way to find new talent and recruit individuals whose work ethic matches your company's values.
The Structure of a Hackathon
A typical hackathon has a structure like this:
Coffee and networking

Introduction presentations, including the challenge(s) and rules

Workshops and seminars
Hackathon starts

Mid-way break and update on progress so far

Second half of hackathon

Judging

Prizegiving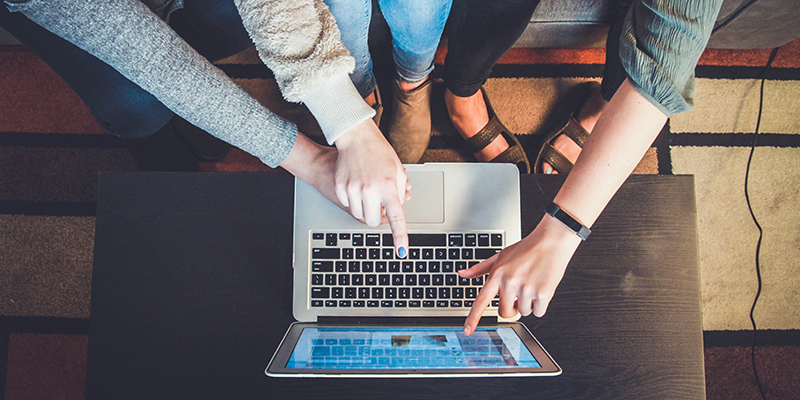 Planning a Hackathon
Key Points to Identify
Before you get stuck into planning your hackathon, you need to identify:
Key stakeholders (including your legal team – it's important to get their advice on how to handle intellectual property created during the event)

Your audience (e.g. your employees, programmers, potential hires)

Your theme – an element which ties your event together

The desired outcome of the hackathon.
Your theme will underly the entire event – from the prizes you give to the closing event (and, of course, the challenge or challenges you set). So, if you're hoping to create an app that helps local residents locate their nearest doctor, then it's safe to say your theme is "healthcare".
It's a good idea to literally write out the goal of your hackathon. Is it to improve team-working? Or are you hoping to find the solution to an upcoming challenge?
Once you have your theme and outcome, run them by your stakeholders to get their input.
The Structure of Your Day
Hackathons can run over time periods lasting from hours to days! Some organizers like to keep breaks informal, with food and drinks on hand for participants, others may choose to add in more formal stops. If your hackathon is scheduled to run for 24 hours or more, you may choose to organize sleeping areas where your participants can catch forty winks.
Plan out the event in advance, remembering to include a few presentations and/or workshops at the start to get participants acquainted with your challenge (the structure above should give you a starting point). This is a particularly helpful idea if many individuals are new to the concept or at an early stage in their career. You could also appoint several mentors who are knowledgeable about your issue or theme, who can be on-hand to talk to those taking part during the hackathon.
It's very easy for a hackathon to end up feeling somewhat unstructured. So, find ways to keep communication going throughout to ensure that your participants are getting the most from it. This could be via Teams or email or using hashtags on social media.
Planning Your Teams
We recommend keeping teams small to enable everyone's voices to be heard – say, around 6 people. You can allow people to come in fully formed teams, but it's a good idea to include networking time before the hackathon starts (or access to a social media group or Discord channel beforehand) so that those without a team have a chance to find one. Also, be aware of how much time it will take all participants to present and be careful to ensure you limit overall numbers to allow time for this.
If you're running an internal hackathon within your business, you should also remember to make the event flexible so that as many people can get involved as possible. For example, you could run it during work hours over a couple of days, so that people with childcare commitments don't have to choose between taking part or catching the school run.
Communication
Communicate the structure of your event and the house rules – such as whether individuals are allowed to plan in advance – ahead of the time so that your participants are in the know.
Similarly, if you're running your hackathon as a competition, you should clearly define your judging criteria. You'll also need to establish your panel, which should include at least one expert on your chosen topic or task. So, if you're running a software-based hackathon, you'll need at least one programmer on the judging team. Don't forget to base any prizes you offer around your theme and make them relevant to your audience, so if you're running a hackathon to come up with ideas for reducing waste, avoid offering prizes made of disposable plastic.
Last, but not least…
Most importantly, don't forget this is meant to be fun! Plan in an entertaining event for everyone to take part in following the hackathon and have snacks and drinks on hand to keep participants fuelled while they take part.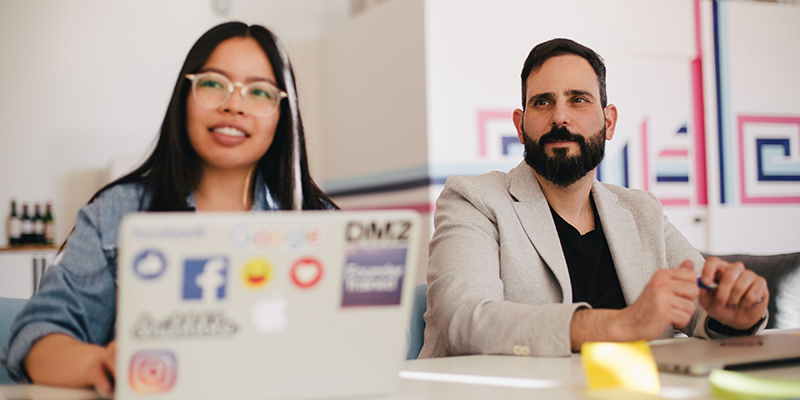 Organizing an online hackathon
Hackathons don't have to take place in one packed-out room. Online hackathons are particularly useful for teams spread out over multiple countries.
Make sure you have technical support in place, you don't want the event to become frustrating for participants because the technology isn't working properly.

Organize the meetings and presentations well in advance, using your existing collaboration tools (such as Microsoft Teams or

innovation software

).

Make sure your teams contain people with different levels of expertise so that newer or more junior members have the chance to learn from their colleagues' experiences.
If you're running the hackathon as a competition, make sure you have a clear set of rules that are easily accessible for all participants. These should include information such as judging criteria, time limits, and forbidden technologies.

To give a sense of community, organize catch-ups during the day where teams can talk as a group about their progress so far.
Following the Hackathon
Once your hackathon has finished, you can contact participants to thank them for taking part, including photos of the event and a round-up of the winners. Plus, the date of the next event for them to add to their diaries!
If you're hoping to make hackathons a regular occurrence, then it's also a good idea to survey those who attended to get their feedback (the good and the bad!) about how the event went. This will enable you to make improvements for the next year.
Remember to let your participants know about how their ideas have progressed and if any have gone on to become fully-fledged projects. Knowing that they have made a difference is a huge motivator, so this is especially important if your hackathon was an internal event for your business!
Organizing Your Hackathon
Hackathons take time and planning to get right but have the potential to help you source ideas to your problems, recruit new talent and engage your existing employees.
In summary:
Organize talks and/or seminars at the start of the day, to get everyone on the same page

Keep the number of participants and size of teams at a manageable level

Define your judging criteria and rules well ahead of time

If you're running an online event, communication is key
Let everyone who took part know about the outcomes of the hackathon

Remember to keep it fun!