Innovation has become key to many organisations to maintain long term economic success and growth in today's highly competitive markets. Consequently, many organisations are investing in Innovation Management Offices (IMO) to secure continuous innovation aligned to the organization's overall strategy. This is a team dedicated to managing the innovation activities within an organization, including the tracking of opportunities and outcomes.
Research suggests that innovation management emerged in the 1890's as a result of the inventor Edison's innovation factory, changing the image of a sole inventor to a process whereby a team of inventors are working together.[i] Removing these barriers and collaborating with a wider team to include them in the process introduced a key characteristic that can be seen in modern innovation management offices; Innovation should include the ideas and creativity of workers at every level to support the organization's continuous development. The following blog uncovers additional processes and trails that every team would benefit adopting in their organization.
Firstly, a successful innovation management office has a clear vision and strategy which is aligned to the overall organization's strategy. This is regularly reviewed to reflect the internal and external environment, demonstrating flexibility to any changes. Furthermore, this vision is communicated and understood internally, inspiring employees to commit and work towards it, also available as documented information which can be referred to. Having this established vision and strategy ensures that all employees are on the same page, aligning efforts and making sure they are working towards the same common goal. Regularly evaluating this strategy also ensures alignment with the strategic goals of the organization and encourages employees to consider both internal and external factors that could affect the strategy. This further supports your employees motivation and ability to be agile and embrace change.
The creative, collaborative and results-driven environment of the IMO means that its culture naturally encourages the right kind of behaviour from its employees, including the need to always improve the ways of doing things. This also discourages the wrong kind of behaviours and attitudes, improving overall alignment in the team. Embracing both internal and external collaboration built on openness and trust between parties, further facilitates the sharing of ideas and knowledge. By promoting creativity and providing your employees with the freedom to experiment, new ideas and solutions to your current challenges could arise and be shared with the wider organization to benefit from. It also generates the opportunity for greater reward and recognition within your team, another motivating factor for employees, improving team morale and productivity.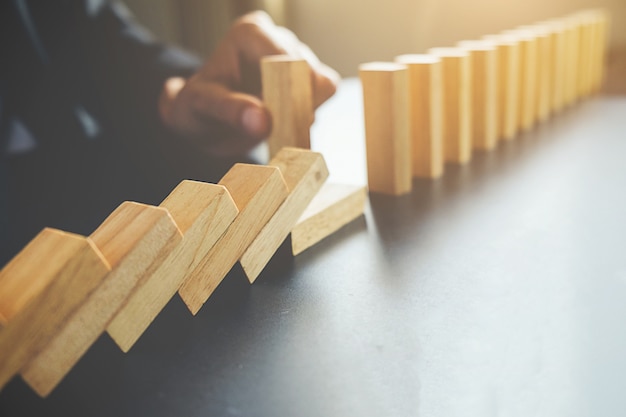 For many, failure is feared and avoided, resulting in potential opportunities being left unnoticed or unexplored. Within the IMO, failure is an option and encouraged, seen as a steppingstone and integral aspect to the learning process. This ability to fail often and learn fast also ensures that the best options and ideas are screened and rapidly progressed to the next stage. Trying something and getting fast feedback allows for improvements and adaption, allowing the team to learn if they have made a good decision and if not, stop it quickly before more money is spent. Accepting failure as an option is beneficial for any organization to help learn, reflect and grow as a team. This is particularly important in a time when organizations face more complex challenges than ever before and need to absorb and adapt to change much quicker. Effective knowledge management is also key to this, capturing both internal and external knowledge gained from both experience and intelligence helps with the lessons learned from success and failure. Creating a process for acquiring and applying knowledge could help your team to save time and money.
An innovation management office is very transparent and relies on extensive communication to ensure alignment and speed. Having an up to date understanding and adopting these simple traits of communication and transparency helps to enable effective and efficient performance. Embracing creativity and innovation within the team further supports employee motivation and engagement, adding valuable speed and learning to any team. Overall, adopting characteristics of the IMO can lead to a more flexible environment built on team working, resulting in less bottlenecks and early identification of issues, all while being aligned to the strategic direction of the organization.
Want to further understand how you can utilize IMO best practise in your organization? Take a look at our white paper that considers an Innovation & Portfolio Management Office here.
[i] Zeynep Tuğçe Şimşit et al. / Procedia - Social and Behavioral Sciences 150 ( 2014 ) 690 – 699